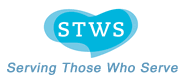 YOGA BY DONATION
Please select location from menu below to view Local Class Schedules

CONNECTICUT

•

NEW JERSEY

•

NEW YORK

•
LOCAL CLASSES SCHEDULES — Monmouth County, NJ
Neighborhood/
City
Studio Name
& Address
Studio
Calendar
Class
Description
Studio
Home Page
Studio Offerings
Belmar
Yoga Anjali
911 Main Street
Belmar, NJ
Yoga Anjali Schedule
Yoga Anjali Classes
Yoga Anjali Home
Yoga Anjali was established in 2003 by Director Carmel Calcagno, a certified Anusara instructor. The name anjali, meaning "offering", embodies the studio's highest intention, which is to assist students in remembering their own greatness.Yoga Anjali offers a range of classes in the Anusara tradition. Teachers are also certified in Iyengar and Om with Cyndi Lee. Yoga Anjali studio offers classes of Restorative Yoga and Breath, Movement & Meditation, Yoga on the Beach and Intro to Yoga, a series of 5 classes for beginners.
Sea Girt
Thrive Yoga
2156 Gregory Place
Sea Grit, NJ
Thrive Yoga Schedule
See Studio Calendar
Thrive Yoga Home
Thrive Yoga classes are taught by Kat Grausso, certified Anusara teacher. All classes are mixed level. Beginners as well as more experienced students will both receive individualized instruction specific to their needs.