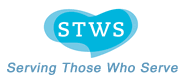 YOGA BY DONATION
Please select location from menu below to view Local Class Schedules

CONNECTICUT

•

NEW JERSEY

•

NEW YORK

•
LOCAL CLASSES SCHEDULES — NYC Queens, NY
Neighborhood/
City
Studio Name
& Address
Studio
Calendar
Class
Description
Studio
Home Page
Studio Offerings
Forest Hills
BambooMoves Forest Hills
107-40 Queens Blvd., Suite 206
Forest Hills, NY
BambooMoves Schedule
See Home Page
BambooMoves Home
Founded in 2007 by owner Suzanne Scholten, BambooMoves Forest Hills honors the ancient teachings of yoga. BambooMoves inspires the body, transcends the mind, and uplifts the spirit. Classes range from Yoga, Belly Dance, Tai Chi, Zumba, Capoeira, Meditation, and more. Yoga offerings include Guided Meditation, Gentle Yoga & Spiritual Development, Prenatal Yoga and Kids Yoga. Paid parking available. Please note that BambooMoves Forest Hills is the only BambooMoves studio currently participating in Yoga by Donation due to its proximity to the areas affected by Hurricane Sandy.
Forest Hills
Genesis Tree of Life Yoga and Wellness Center
102-02/06 Metropolitan Ave.
Metro Plaza – Lower Level, Entrance on 71st Avenue
Forest Hills, NY
Genesis Tree of Life Schedule
Genesis Tree of Life Classes
Genesis Tree of Life Home
Genesis Tree of Life Yoga & Wellness Center is a Raja Yoga school in the Himalayan Tradition as interpreted by Swami Rama of the Himalayas. Founder Renè David Alkalay is a teacher, healer and author. GTOL is part of Genesis Society, a 501 (c) 3 not-for-profit organization founded by René David Alkalay in 1996 with the mission of developing a platform for interfaith dialogue, education, and cooperation. Yoga classes are offered in the traditions of Ashtanga, Kundalini and Iyengar. Offerings include Gentle Yoga, Yoga for Back Health, Pre and Post Natal, Children's Yoga, Pranayama and Meditation. Other offerings include Tai Chi, Kid's Karate, Zumba for Kids, Ballroom Dance and Belly Dance.
Jackson Heights
Mimi for Me Yoga,Mind & Body Wellness Studio
76-11 37th Ave, 2nd Fl at 74th St
Jackson Heights, NY
Mimi for Me Yoga Studio Schedule
Mimi for Me Yoga Studio Classes
Mimi for Me Yoga Studio Home
Owner Mimi holds certifications through Yoga Alliance with specializations in Pre-natal, and Senior Yoga, as well as being certified through The American Fitness and Aerobics Association, American Arthritis Association, and is a certified Hypnotherapist through the National Guild of Hypnosis. Most classes at Mimi for Me Yoga Studio are founded in Vinyasa Yoga, which has its roots in Hatha Yoga, utilizing the breath to coordinate movement, flow, and focus. Offerings include Therapeutic Yoga, Restorative/Gentle Yoga, Kids Yoga, Cardio Yoga , Prenatal Yoga, Baby Love Yoga (for babies and parents or caregivers) and Yoga en Espaņol. The studio also offers Pilates, Yoga-Lates/Core Yoga, Hip-Hop and Pre-Pre Ballet for 2's, 3's and 4's.
South Richmond Hill
Yogashakti Yoga Center
114-41 Lefferts Blvd & 114-25 Lefferts Blvd
(6 doors apart ~ Between Linden and Rockaway)
South Richmond Hill, NY
Yogashakti Schedule
See Home Page
Yogashakti Home
The Yogashakti system of hatha yoga concentrates on alignment of the body and harmonizing movement with breath. Director Mokhapriya Shakti is an Ordained Minister and certified Yoga instructor with over 30 years Yoga experience, both teaching and personal practice. Students are encouraged to work hard but to have fun at the same time. Classes are suitable for all ages and levels of eperience. You don't have to be flexible or strong, just willing. Offerings include Hatha Yoga, Vinyasa Flow, Kids Yoga, Yoga for Teens (Pre-registration required), Meditation and Spanish Yoga.