STWS is excited to announce our new relationship with Banyan Botanicals.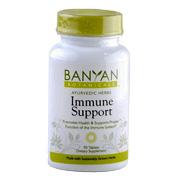 As we continue to pursue the highest quality in products and service for all our participants, we have recently chosen
Banyan Botanicals
as the supplier for our Ayurvedic herbal supplements. They are an American company who obtain their herbs from organic farmers in India.
The herbal formulas are manufactured right here in the US. They also use laboratories in the US and UK to ensure the purity and safety of our herbs.
The herbal supplements are:
•
Sourced from sustainable farming
Certification is your guarantee that the herbs and products are produced without pesticides, chemical fertilizers, sewage sludge, bioengineering or ionizing radiation.